Residential Moving Services
Moving is an exciting, but busy, experience. A residential move is a chance to start a new chapter of your life. But when your one friend with a pickup truck isn't content to work for free pizza anymore and you're tired of dinging your furniture on your walls, it's time to call in the professionals. Gorilla Movers of Wisconsin is your best choice for residential moving services in the Madison area. Keep reading to learn more about our services and get a free quote today!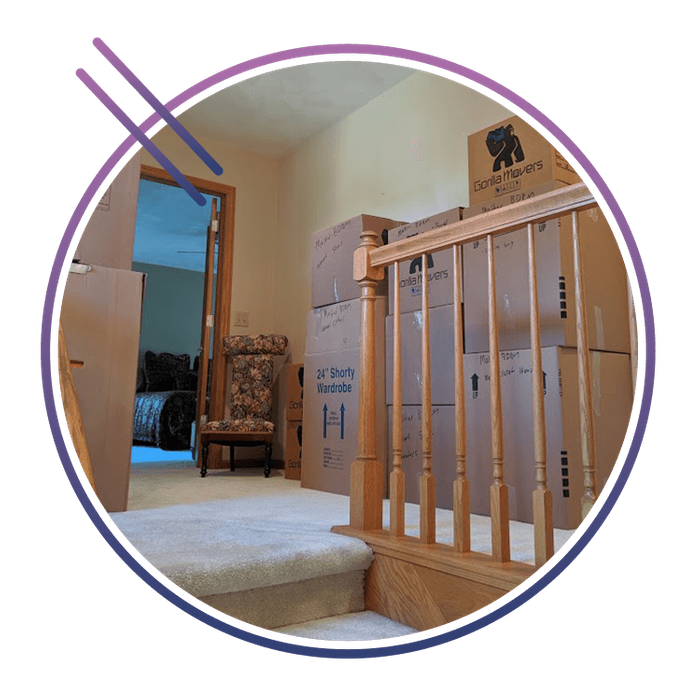 MAKING YOUR NEXT MOVE EASY
Even the most organized people still feel stress when it comes to moving. But that doesn't have to be the case when you work with Gorilla Movers.
We offer a full suite of moving services that are designed to make your next residential move your easiest yet. We offer local moving services so you can quickly move into your new home across town, and regional/statewide moving services to get you from Madison to Milwaukee, or wherever life takes you in the Badger State. If you have any questions about our residential moving services, get in touch with us today to speak with a helpful member of our team.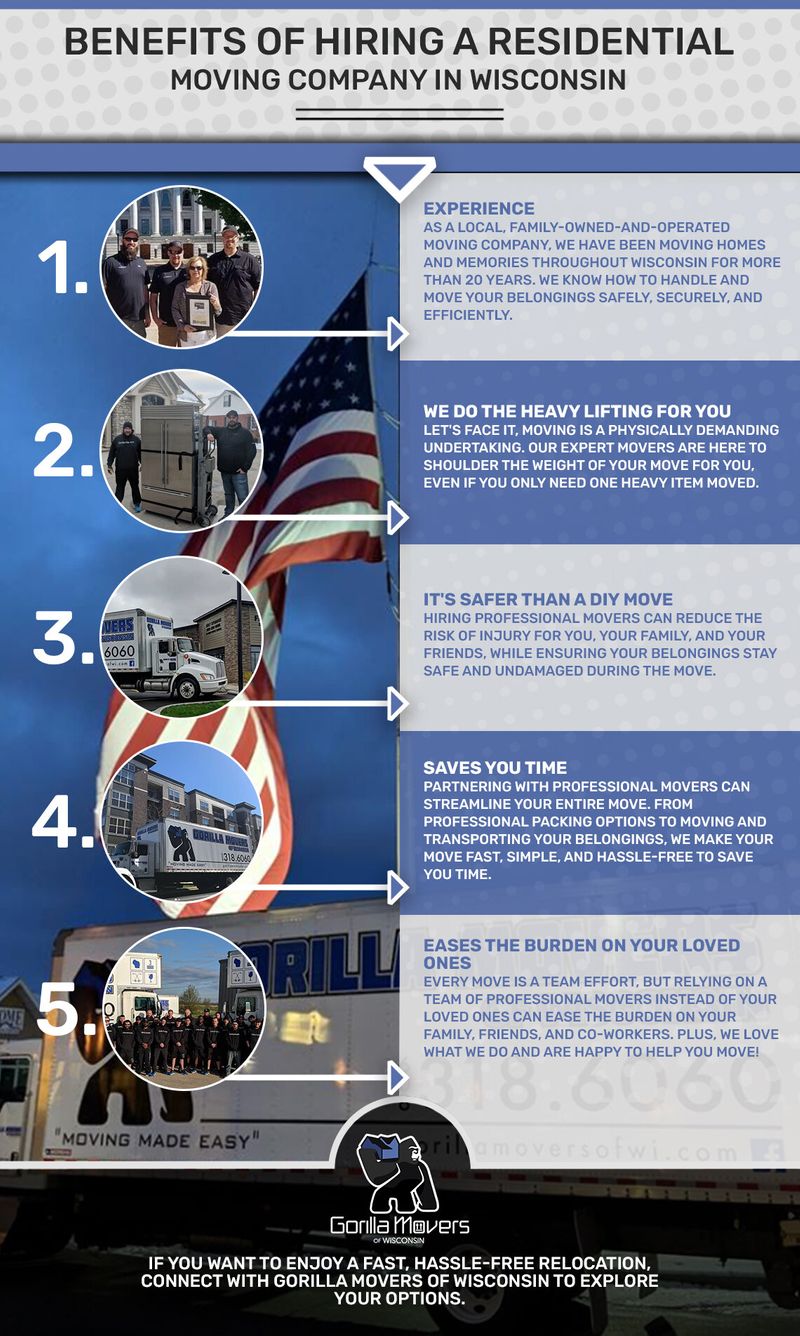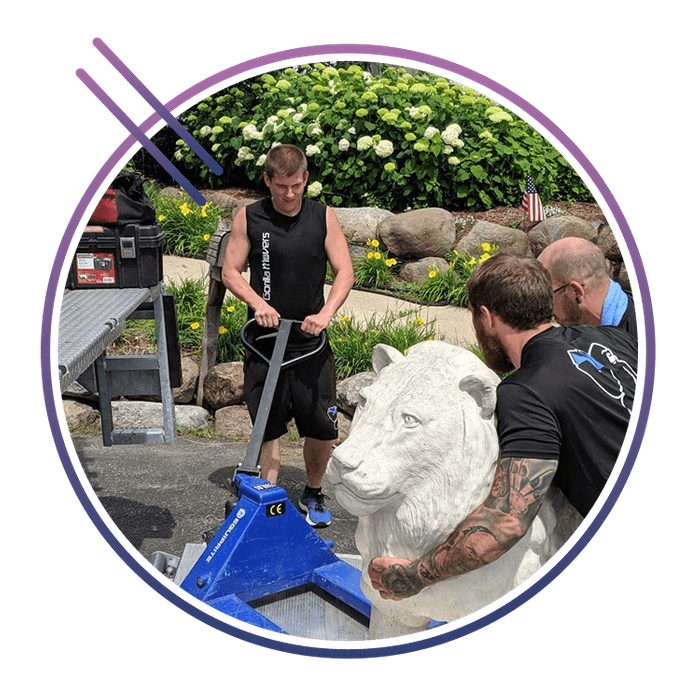 Local Moving Services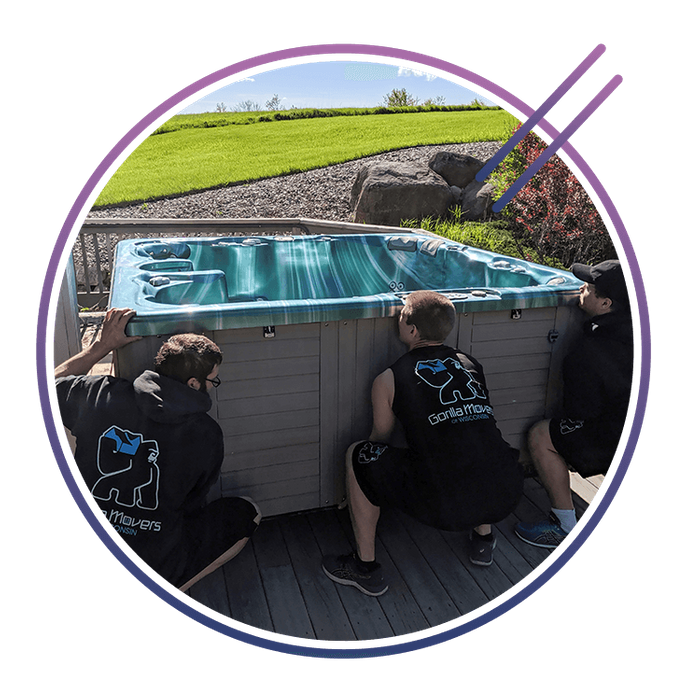 Why Use a Local Moving Company
If you've made residential moves in the past, you might have gotten away with packing pickup trucks and SUVs full of boxes, beds, and bins, but that's not exactly what you'd consider a "smooth" move. Hiring a professional local moving company ensures all of your valuables and belongings make it safely to your destination and makes moving day as simple and straightforward as possible. Get a free quote from Gorilla Movers of Wisconsin today!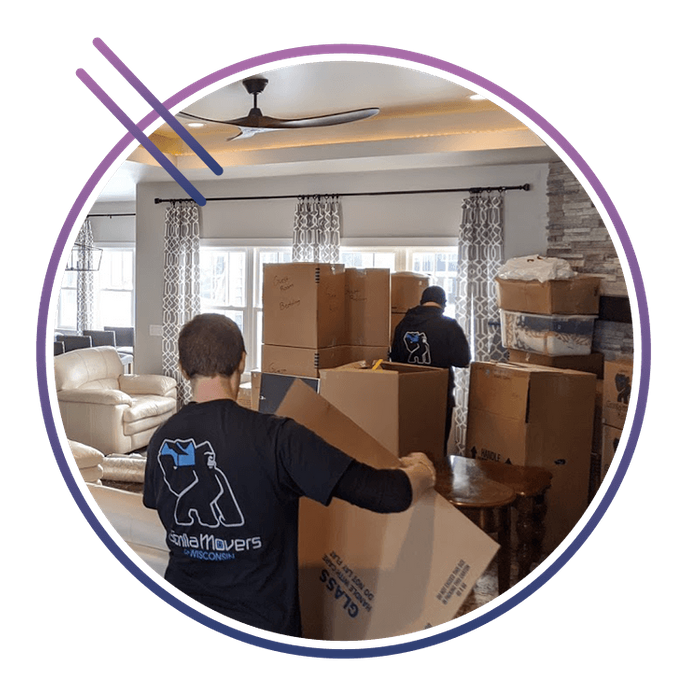 WHY WE'RE THE BEST OF MADISON
Gorilla Movers is regarded as one of the best local moving companies in Wisconsin. Why?
With more than 20 years of moving experience, our team has seen it all — and we make moving look and feel easy! Since we first started out as a humble local moving company in Wisconsin, we've completed more than 10,000 successful moves and counting. Gorilla Movers is committed to offering high-quality, affordable moving services that make your life easier. It's our way of making your next move a little less stressful, and welcoming you to your new neighborhood! Get a free residential moving quote today!
MADISON'S FIRST CHOICE FOR RESIDENTIAL MOVING SERVICES
From Sun Prairie to Fitchburg and everywhere in between, Gorilla Movers can make your next move simple and stress-free. Contact us today to ask about our local moving services, or to order moving supplies that make packing and transit safe and efficient.
If you're ready to get started, request a free quote online today! Our friendly residential movers will get back to you quickly with a comprehensive estimate and a competitive rate for your move.

WISCONSIN'S FIRST CHOICE FOR COMMERCIAL MOVING SERVICES
Business owners know that when they need a dependable moving and storage company, they can count on Gorilla Movers of Wisconsin. Want to learn more about how we work? Contact us today to receive a free, no-obligation quote. We look forward to serving you!