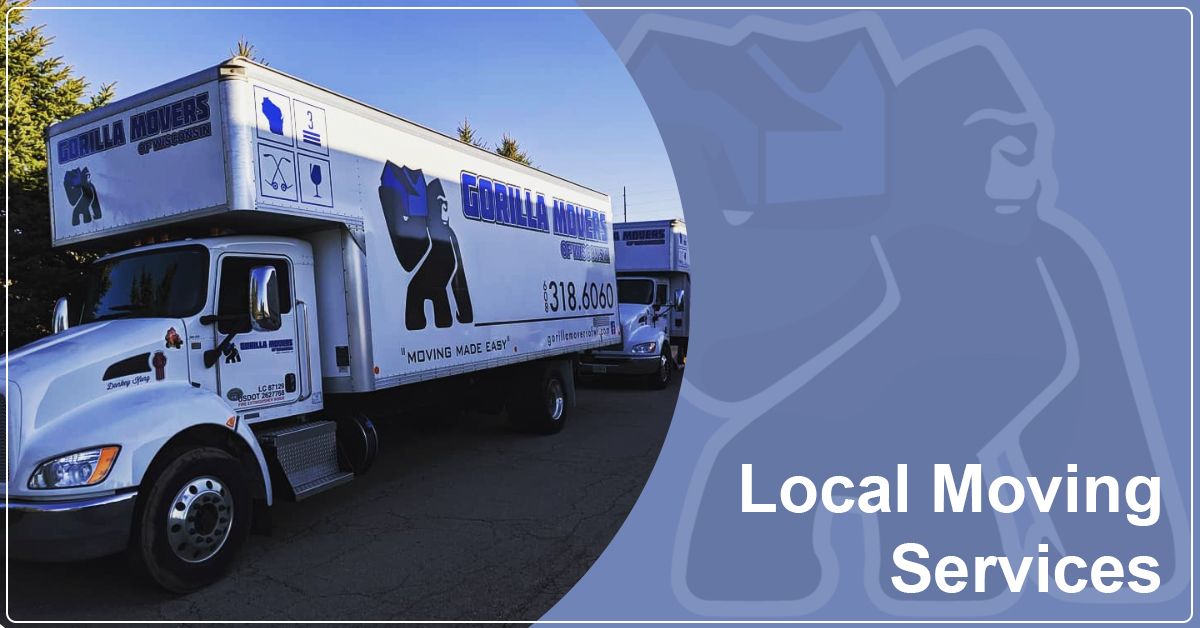 A move of any size can be challenging without the right help. So when you're moving across town to your new home, make sure you've got the support you need when you need it most. Here at Gorilla Movers of Wisconsin, we help individuals and families in communities across the state with their local moves. Whether it's down the street or down the highway, we've got the skills and know how to make your local move your easiest one yet.
YOUR TRUSTED LOCAL MOVING COMPANY
When it comes to a move in town, you might think you can get away with enlisting the help of friends and family. But if you don't know anyone with a pickup truck or you're moving when everyone else is busy with work or school, moving on your own can be difficult, even if it is just across the street.
That's where a local moving service like ours can really help! We offer all of the services and skills you need to make your local move smooth. We're more than just a bunch of strong backs, we've got the skills you need to pack, move, and even store your goods.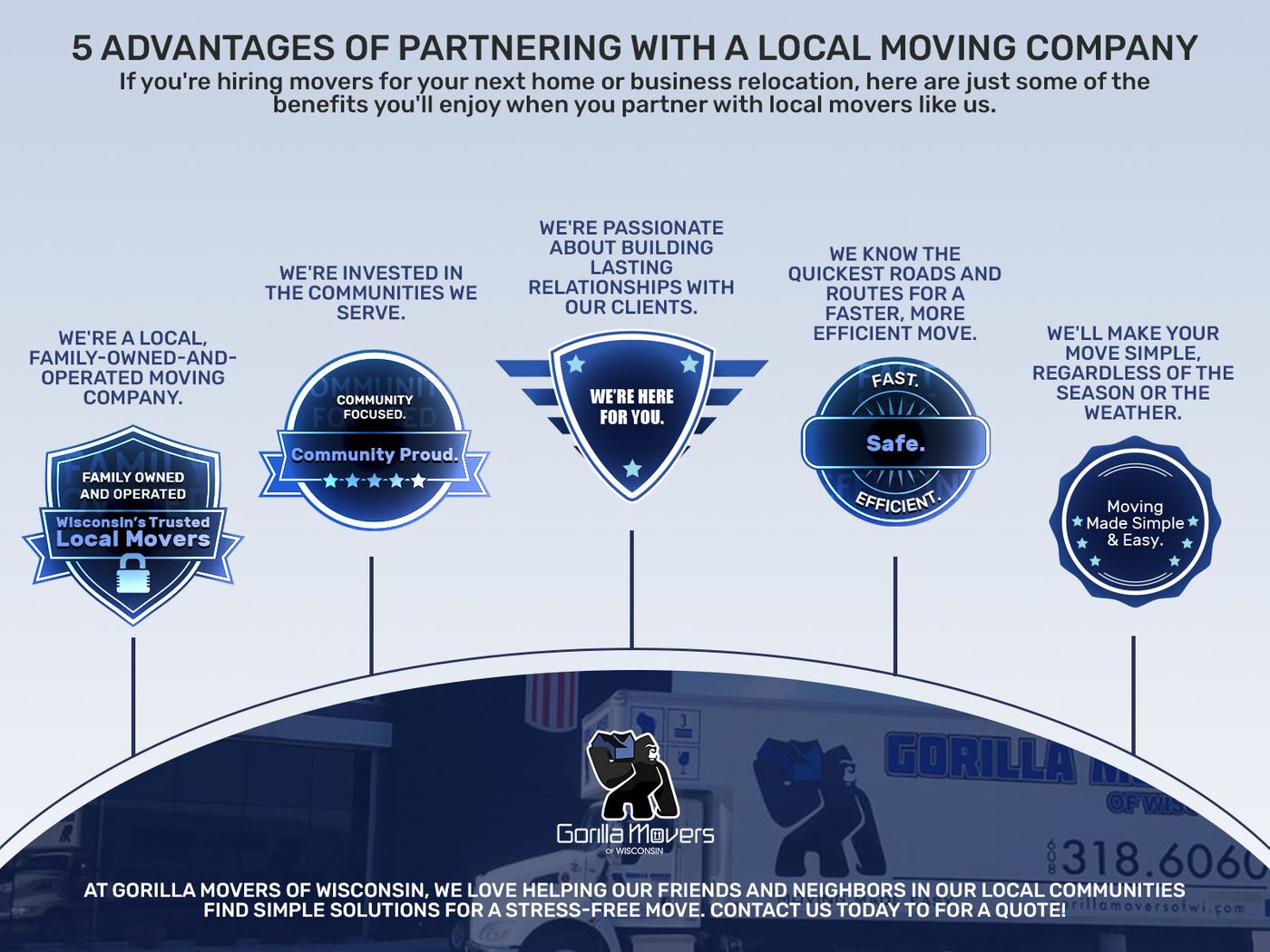 The Advantages of Hiring a Local Moving Service
In addition to having access to all of the skills, services, and supplies you need for your move, working with a company rather than making a local move on your own offers a host of other benefits. You'll find that your move is safer. You're not straining your back moving boxes and furniture up and down flights of stairs and in and out of trucks. If you're wrangling large items, it helps to have a pair of experienced hands do it for you. Renting a moving truck sounds like a great idea until you realize how difficult it can be to drive it on your own.
Plus, hiring a moving service can actually save you time and money. When you take into account the price of renting a truck, gassing it up, paying for boxes and packing materials, and of course, pizza and drinks for your friends, you're looking at a hefty sum of money. Not to mention, you're also devoting hours, or sometimes days of your life to do it. A professional moving company can do all of this for a similar price and do it much faster.

Contact Us Today for Local Moving Services in Wisconsin
When you need a reputable moving company for your local move, there are few better choices than the Gorilla Movers of Wisconsin. With more than 20 years of experience and over 10,000 successful moves under our collective belts, we know a thing or two about how to make a move easy.
From start to finish, we can help you move into your new home or business thanks to our packing services, large item handling, and even overnight and long-term storage. It's never been easier to make a move in the Madison & Sun Prairie area! Contact us today to get a free, no-obligation quote for your next move.