Professional Packing Services
When it comes to moving, whether that's between homes or between offices, there's a lot to keep in mind. When you're juggling things like closing contracts, moving dates, real estate agents, or running your business, you might run out of time to take care of one of the most critical parts of your move: packing!
That's where the professional packing services from Gorilla Movers of Wisconsin come into play! Keep reading to learn more about the packing services offered by our local moving company, and get in touch with us today to speak with a helpful member of our team!
WHY HIRE A LOCAL PACKING SERVICE?
A move of any size is always going to be a logistical challenge. Do you have enough boxes to store everything? Are you organizing what goes into which box and why? Do you know where those boxes will end up in your new home or office space? These questions are enough to make anyone's head spin. That's why it's advantageous to use a professional packing service. Whether you need just one room packed or an entire house or office space, our local movers are here to help! Request a free quote today!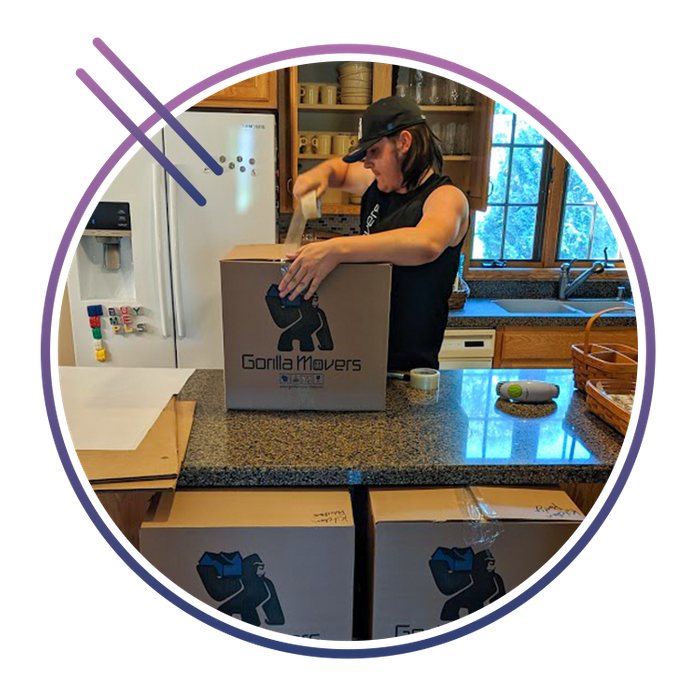 Packing With Care
Packing is a necessary part of the moving process and can be a complicated one if you don't have the help you need. More than just boxing up little odds and ends, packing also means finding a spot for your larger items, like tables, chairs, desks, and end tables. We can quickly disassemble, pack, move, and then reassemble your furniture and large items so you don't have to.
We make packing look easy, and that's what 20+ years of experience will do! Gorilla Movers has packed and moved a lot of stuff in our time, which means we've developed a gentle touch that our clients appreciate. Our team treats your items with the same respect and care that they would show to their own valuables. We'll carefully package everything up, and we can provide all the packing materials needed for the job. Get a free packing quote today!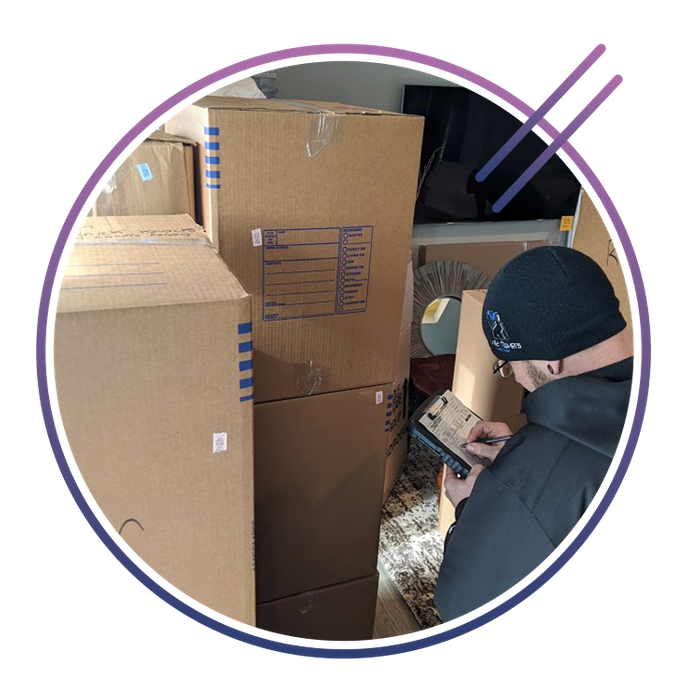 We Have Packing Services Down to a Science
Gorilla Movers uses innovative packing and moving software to ensure all of your belongings are safely packed, carefully organized, and tracked from the pickup point to your destination. This is great if you are using our regional and statewide moving services for a long-distance move, or if you're storing your things with us while you wait for move-in day. Get in touch with us today to learn more about how our packing services can make your residential or commercial move a success.
WISCONSIN'S FIRST CHOICE FOR PROFESSIONAL PACKING SERVICES
Our packing services can help make your next move less stressful and more efficient. If you want your upcoming move to be the fastest and easiest one yet, check out our residential and commercial moving services to find out how we can best serve your needs.

Get a Free Quote From Gorilla Movers of Wisconsin
Ready to schedule your packing services in Madison? Give us a call today at (608) 291-5972 to speak with a friendly and knowledgeable member of our team, or request a free quote online!