Commercial Moving Services
Hiring a commercial moving service typically means that big changes are in store for your business. Moving from a smaller location to a larger one, or moving to a space that better services your customers is an exciting process, but it can be challenging without the right support. Fortunately, the experts at Gorilla Movers of Wisconsin are here to help! We are Wisconsin's go-to choice for commercial moving services, and our team can help make your relocation simple and stress-free. Get a free quote today!
WORRY-FREE COMMERCIAL MOVING
You might run the tightest operation in Wisconsin, but the logistics of moving a business can leave even the best of us feeling overwhelmed. That's why it's important to hire a commercial moving service that can make your life easier.
Gorilla Movers of Wisconsin are happy to offer all of the moving services your organization needs to relocate without losing valuable time for your business. Whether we are moving your business across town or across the state, you can rest assured that your equipment, office furniture, and other belongings will arrive on time and in their original condition.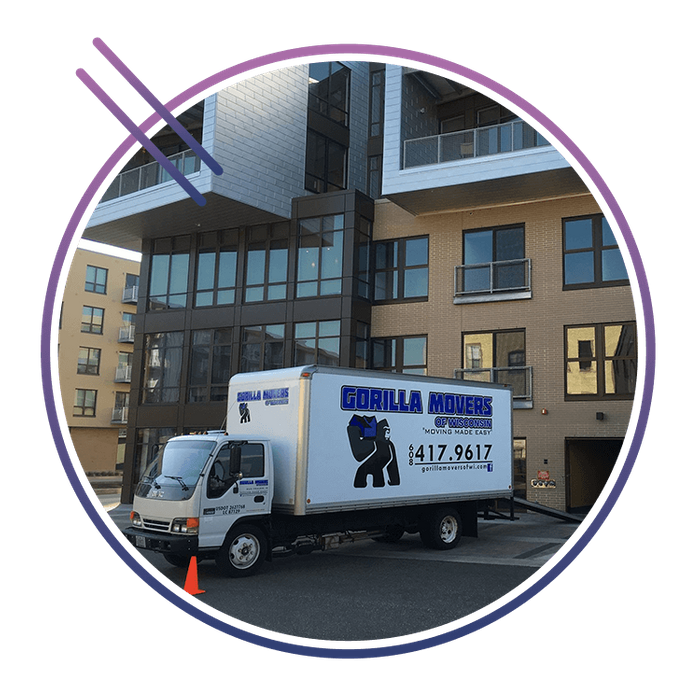 Our Local Moving Company Offers:
Loading and unloading

In-building moving

Large item moving, like safes, filing cabinets, and more

And all the other commercial moving services you need in Wisconsin!
WHY USE A LOCAL COMMERCIAL MOVING COMPANY
Moving an entire business on your own can be more than a little tricky. That's why it's important to hire professional movers to assist you.
As a business owner, you know the value of your time and the time of your employees. That's why it doesn't make sense (or cents) to ask them to move your business for you. Let them focus their time and energy on the work they do best. Our movers are highly trained in moving all of your business's property, from the largest of desks and equipment to simply packing up your computers and desks. We ensure smooth, safe, and timely transit by loading your items securely and taking the smoothest, most direct routes between destinations. From small office moves to large organizational relocations, there's nothing our local Wisconsin movers can't handle! Get a free quote today!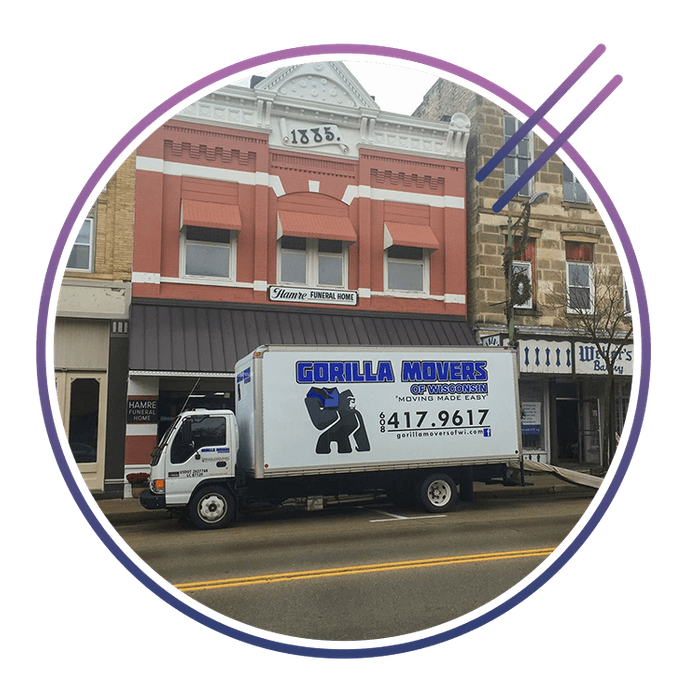 MADISON'S FAVORITE MOVERS
We've worked hard to develop our reputation as one of the best commercial moving services in Wisconsin. Curious as to why we're the right choice for your next move?
With more than 20 years of moving experience, we know what it takes to make a commercial move go as smoothly as possible. We've helped complete more than 10,000 successful moves of all sizes all across Wisconsin. Gorilla Movers offers some of the best moving services at competitive prices. When it comes to relocating your business, let us figure out how to move into your building so you can focus on moving your organization forward.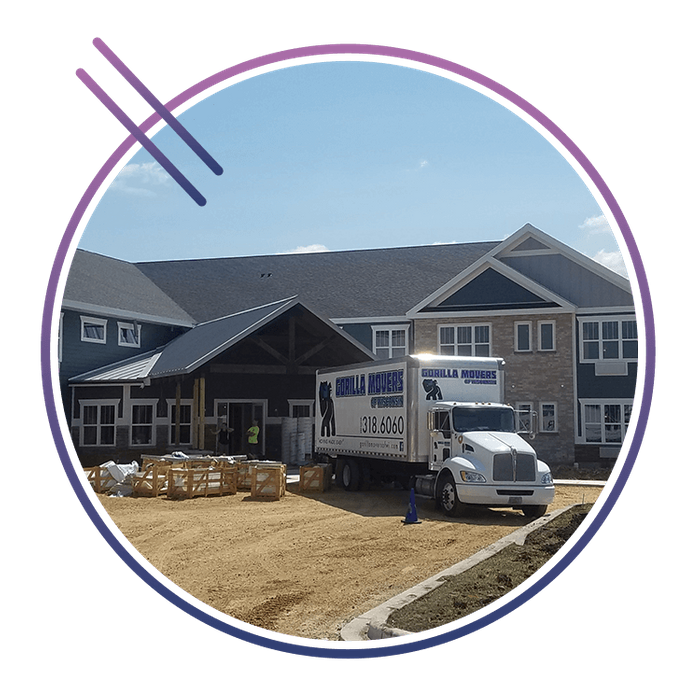 WHY CHOOSE OUR COMMERCIAL MOVING COMPANY?
At Gorilla Movers, our number one goal is to make your move as safe, streamlined, and stress-free as possible so that you can get back to business as usual quickly. When you partner with Gorilla Movers of Wisconsin, you can feel confident in knowing you're working with the best local movers in the state.
Here are some of the many benefits you can look forward to when you partner with us:
We have more than 20 years of moving experience, and more than 10,000 successful business moves under our belt (and that number continues to grow!).
We are wholeheartedly committed to 100% customer satisfaction.

We are a community-focused moving company that genuinely cares about the people we serve.

We proudly support our community, local businesses, schools, charities, and nonprofits.

Along with the heavy lifting, our movers are friendly, courteous, and professional.

We're proudly recognized as reputable, highly-recommended business movers.

We're an award-winning, Top Rated Local® moving company with stellar reviews and ratings across numerous platforms, including Google, Angie's List, Yelp, Facebook, and more!

We're licensed, insured, and fully accredited.

We handle, pack, and transport your furniture and equipment with the utmost care and precision.

We provide free, no-obligation estimates for all of our services.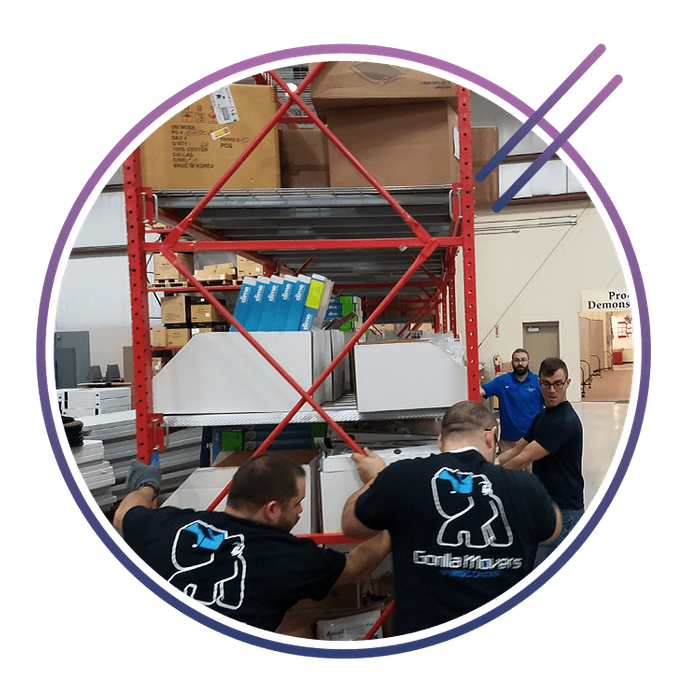 WE'RE COMMITTED TO SAFETY AND SECURITY
We understand that it can feel a little stressful to have others handling and moving the items that are essentially the bloodline of your company. That's why you can rest assured that our business movers are 100% committed to the safety and security of your belongings through each and every step of the moving process.
Gorilla Movers Company Values
Each member of our team shares an unwavering commitment to honesty and integrity in everything we do.

Our movers have decades of experience in handling, packing, and moving all types of items that are used across all industries.

We strictly adhere to local, state, and federal guidelines.

We always have your best interest at heart.

We are committed to reliability, timeliness, transparency, and trustworthiness.

We are proud members of the American Moving and Storage Association (AMSA).

We use the best equipment, supplies, and packing materials to ensure your peace of mind and confidence.

We routinely maintain our fleet of moving trucks to ensure maximum safety.

We use the best packing methods to ensure your items stay safe and secure throughout the entire relocation.

Bottom line: We love what we do!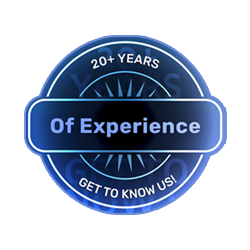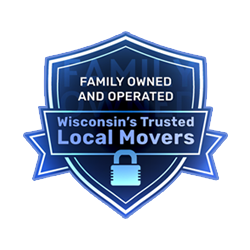 WISCONSIN'S FIRST CHOICE FOR COMMERCIAL MOVING SERVICES
Business owners know that when they need a dependable moving and storage company, they can count on Gorilla Movers of Wisconsin. Want to learn more about how we work? Contact us today to receive a free, no-obligation quote. We look forward to serving you!