Movers in Greater Milwaukee
Here to serve Milwaukee, Waukesha, and Surrounding Counties
If you're moving near or far from Milwaukee, Gorilla Movers of Wisconsin is here to help. We are a local, family-owned company with over 20 years of experience in the industry. Let us take care of your entire move for you — we'll do all the heavy lifting! Our main priority is to help our Milwaukee friends and neighbors move their belongings — and precious memories — with care and precision. When you work with us, you can feel confident knowing that you're working with reliable, efficient, and courteous people who always have your best interests at heart.
We are here to help you move, no matter where you reside in Milwaukee County, including but not limited to:
Brookfield
Waukesha
Pewaukee
Oconomowoc
TRUSTED, WORRY-FREE MILWAUKEE MOVING
As a full-service moving company in Milwaukee, we want to offer all the services you need to make your entire move fast, easy, and stress-free. From moving something as light as an office desk in Waukesha to moving something as heavy as a six-foot-tall gun safe in Brookfield, we can make your residential or commercial move simple. We back all of our services with a commitment to honesty, integrity, dependability, quality, and excellence because your satisfaction is important to us. Also, our Milwaukee moving crews are made up of hard-working professionals who have undergone training and vetting processes to ensure they meet our standards. Our most valuable resource is our Gorilla team. They are experienced professionals who you can count on to be respectful and courteous while delivering quality moving services.

OUR LOCAL MOVING SERVICES
Our top priority is making sure your move is fast, easy, and stress-free. Our Milwaukee-based moving services include but are not limited to:
Business relocations — whether it's just office furniture or your entire operation

Storage units for rent by the day, week, month, or longer if needed

Self-storage

In-house or in-business moves

Loading/unloading

Heavy object moving and storage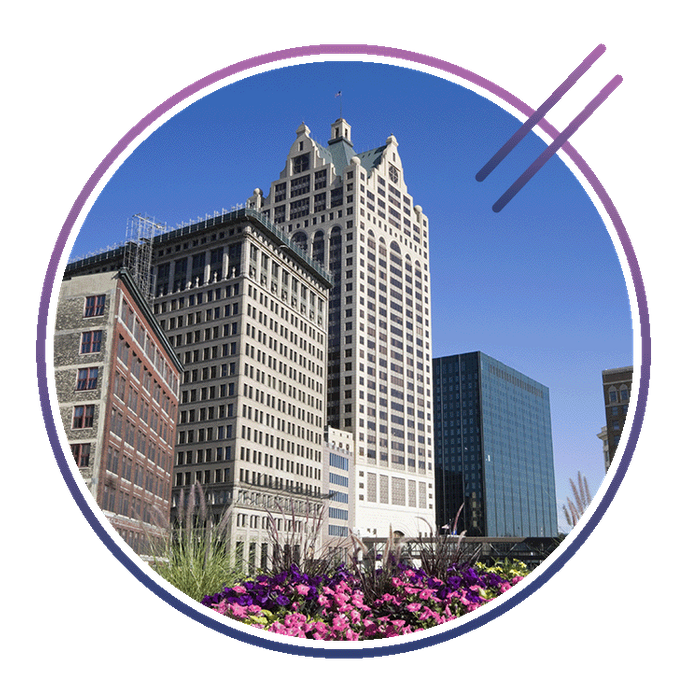 RELY ON LOCAL MILWAUKEE MOVERS
At Gorilla Movers of Wisconsin, we understand that every move is unique — from the size and the number of items being moved to the location. That's why we take the time to understand your needs and create an individualized moving plan that meets those needs. Our goal is to make sure you find the right moving solution to fit your budget and timeline. We strive hard every day to provide you with a stress-free, top-notch experience, so you can enjoy your move with peace of mind. We offer competitive prices and a wide range of services to make your residential or commercial move fast and easy. Contact us today to see how Gorilla Movers of Wisconsin can help make your Milwaukee move simple! Waukesha, Brookfield, Pewaukee, and Oconomowoc residents can rely on us to provide quality moving services with a smile. We look forward to hearing from you!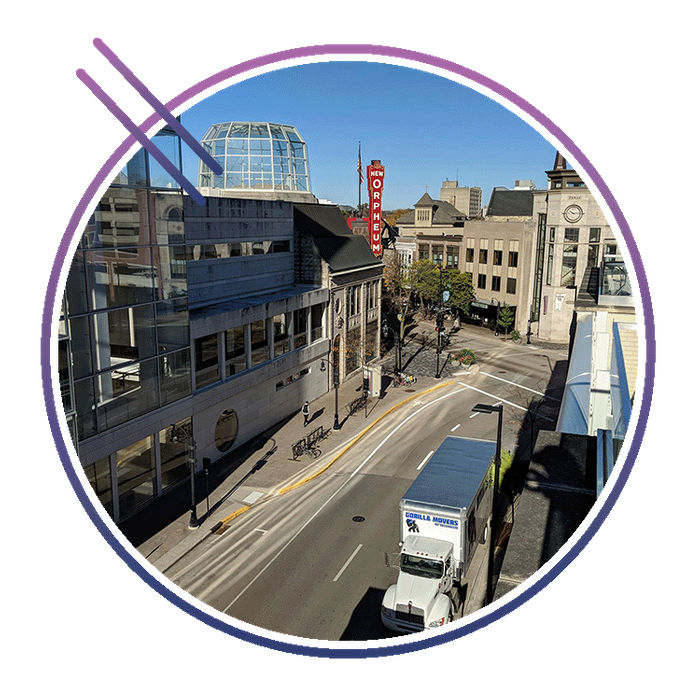 MILWAUKEE'S FAVORITE MOVERS
Gorilla Movers strives to make your relocating process as simple as possible. In addition to our regular services, we offer:
Packing, moving, and storage full-service solutions

On-time delivery with organizers and handlers who are careful with your belongings

Superior MoveitPro™ software for a well-managed and accurate move

Affordable services suitable for all budgets

Accredited local moving company services with stellar reviews.

Recognized as a Top Rated Local® moving company in Madison and a 2019 Top Rated Local® Award-Winner in Wisconsin

Full commitment to customer satisfaction

Free estimates without an obligation

Passionate service

Support for local businesses, charities, and nonprofits

Unparalleled professionalism
TRUSTWORTHY COMMERCIAL MOVERS
Gorilla Movers is staffed with experienced and knowledgeable commercial movers who understand the challenges that come with business relocations. We make sure your machinery, furniture, electronics, documents, etc., are well-cared for during the move to minimize downtime and ensure cost-effective services. With our expertise in handling commercial moves of all shapes and sizes, Waukesha, Brookfield, Pewaukee, and Oconomowoc businesses can trust Gorilla Movers to provide reliable moving services.
SAFE AND SECURE MOVING SERVICES
At Gorilla Movers, we take the safety of your belongings very seriously. We use only top-of-the-line equipment and materials to make sure all your items are kept safe and secure during the move. Our professional crews have undergone extensive training and background checks, so you can trust that they will handle your possessions with care. All our moving services come with the assurance of quality and safety — ensuring a worry-free move for Waukesha, Brookfield, Pewaukee, and Oconomowoc customers!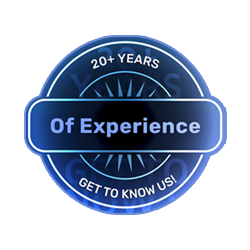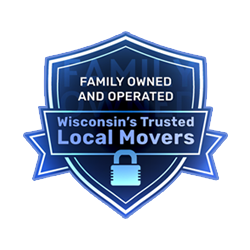 CONNECT WITH MILWAUKEE'S TOP-RATED LOCAL® MOVING COMPANY
If you live or work in Milwaukee, then you know that Gorilla Movers is the go-to company for all your moving and storage needs. Our friendly and knowledgeable team members are always happy to provide a free, no-obligation estimate, so don't hesitate to reach out today. We look forward to hearing from you!
Don't just listen to what we have to say about our work — see for yourself by reading through customer reviews and testimonials! And after you experience our services first-hand, please don't hesitate to leave a review of your own. We would greatly appreciate hearing your feedback.